The Gawler Gold Cup is the most prestigious event conducted at the Gawler track, and the most significant run outside of the Classics at Angle Park.
First run in it's current format in 1983, the race achieved Group 3 status in 2006, further adding to its respected standing.
Conducted on a Sunday night in late October/early November, the event not only attracts the best greyhounds in the State but also a few from over the border. A vibrant crowd is always in attendance to enjoy the racing, food, and attractions for the children, in a carnival atmosphere.
No race was conducted in 2014 due to the construction of the new facility. That race was rescheduled and run on the opening night (14/2/15), with Gun McBain successful.  The normal 2015 Cup was held in November, with It's Classified the winner.
2018 Winner: Honcho Monelli
Trainer: Tony Rasmussen
Time: 31.02s
2017 : Windmill Haze
Trainer : Ken Gill
Time: 30.97s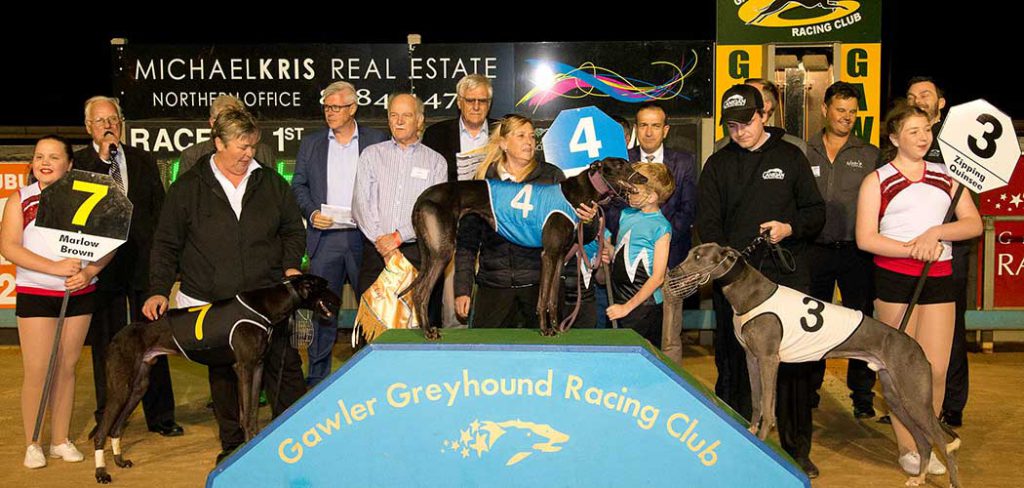 2016 : Fabregal
Trainer : Robyn Mackellar
Time: 30.63s
2015 : It's Classified
Trainer : Troy Murray
Time: 30.79s
2015 : Gun McBain
Trainer : Vadim Roz
Time: 30.33s