Located at Nixon Terrace in Gawler, the Gawler Greyhound Racing Club has been popular with local community residents and racing enthusiasts alike since it was founded in 1971.
The Club undertook an impressive redevelopment of the facilities which were opened in February 2015. The venue now boasts a modern restaurant and function centre called Nixon's which is open for dining during race meetings. Nixon's is known for providing racegoers with a fantastic vantage point in which to watch the racing unfold, whilst enjoying the comfortable air-conditioned surrounds and an impressive dining menu.
Outside of racing, the venue is a popular choice for many different types of functions include from business meetings to weddings and birthday celebrations.
Racing is conducted at the venue twice weekly, with races across 3 different distances – 400m, 531m and 643m.
There are 4 main feature races held at Gawler with the Group 3 Gawler Gold Cup being the most prestigious and attracting top SA and interstate greyhounds. With a great atmosphere, the Gold Cup night provides entertainment for the whole family to enjoy, with live music and the kid's amusements always a hit.
GAWLER GREYHOUND RACING CLUB
CHAIRPERSON:

Michael Wittholz

VICE CHAIRPERSON:

Bob May

SECRETARY:

Bob May

TREASURER:

Bob Taplin

COMMITTEE:

Deborah Isaacson, Adam Manton, Seamus McAuley

CLUB MANAGER:

Shawn Noack
GAWLER GREYHOUND RACING CLUB LIFE MEMBERS
(IN CHRONOLOGICAL ORDER)
The Gawler Greyhound Club, since inception, has recognised the contribution made to the Club over a long period, by awarding Life Membership to the following Members.
W.DUNBAR *
R.PINE *
B.THORNTON *
M.THATCHER*
E.LIENERT
R.McGEE *
B.NEAL
R.LANZON*
V.KELLAWAY
T.SHAW *
MRS. M.SHAW
D.WENHAM
M.WITTHOLZ
K.McAULEY
MRS P.McAULEY *
R.MAY
R.TAPLIN
MRS D.ISAACSON
* (DECEASED)
The new facility was officially opened on 14/2/2015.    L TO R: GRSA Director G.Stevens. GRSA Chairman M.Fabbro, Member for Light, T.Piccolo, GRSA Directors P.Preiss & C.Doyle, GGRC Secretary R.May and Chairman M.Wittholz.
Part of the large crowd on opening night, 14th February 2015.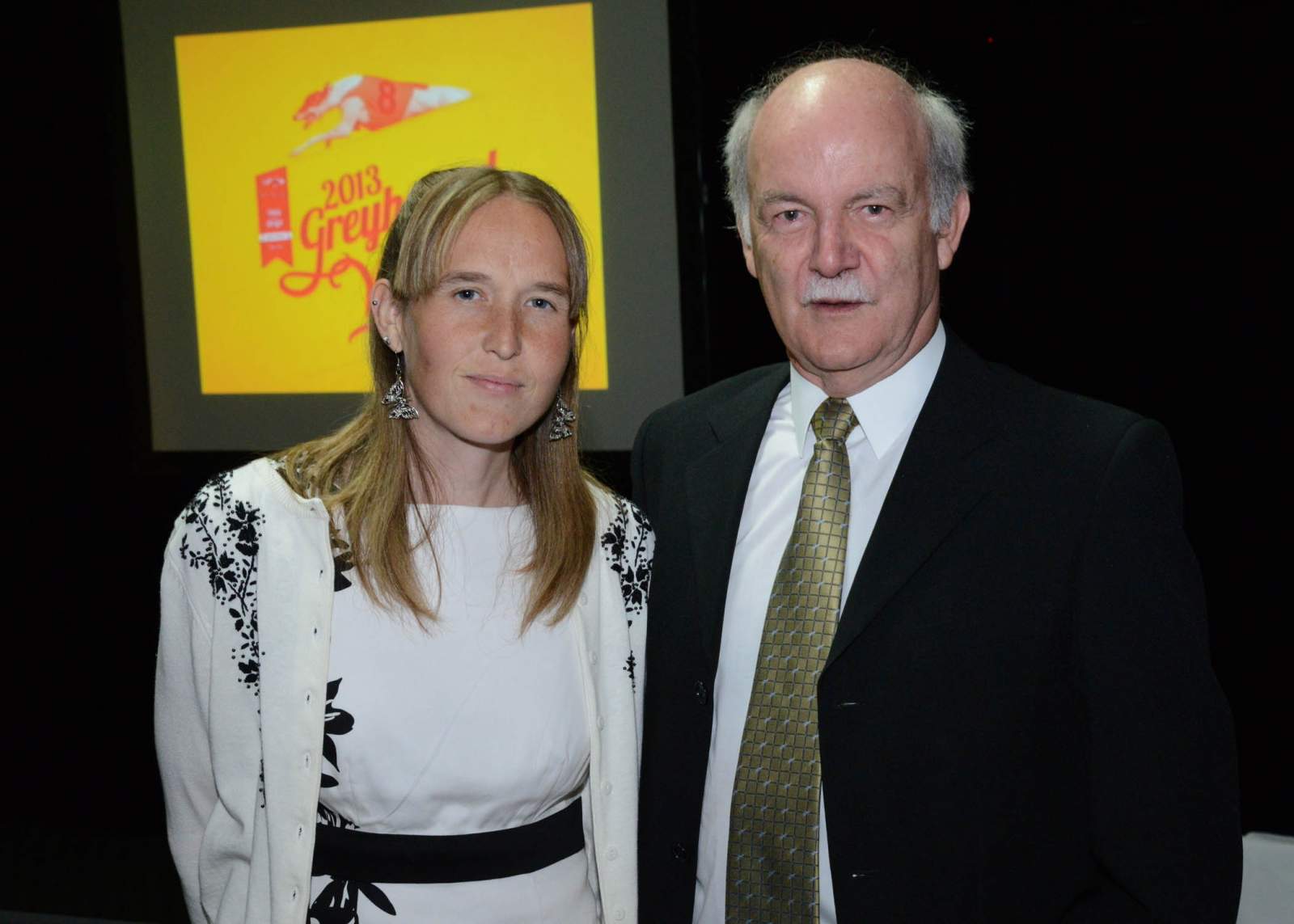 Committee Members Natasha Isaacson and Bob May were GRSA Volunteers Of The Year in successive years
The construction of the new facility underway in December 2014